Syria's ancient trading capital has seen it all. Recognized by UNESCO in 1979 as one of the world's oldest cities; it was a key stop on the Silk Road carrying goods between China and Europe. But for all its antiquity, Damascus today has much more to offer.
Crossing the border from Lebanon, I remember feeling overjoyed by the thought of finally returning home, but saddened that this enthusiasm was no longer shared by the outside world.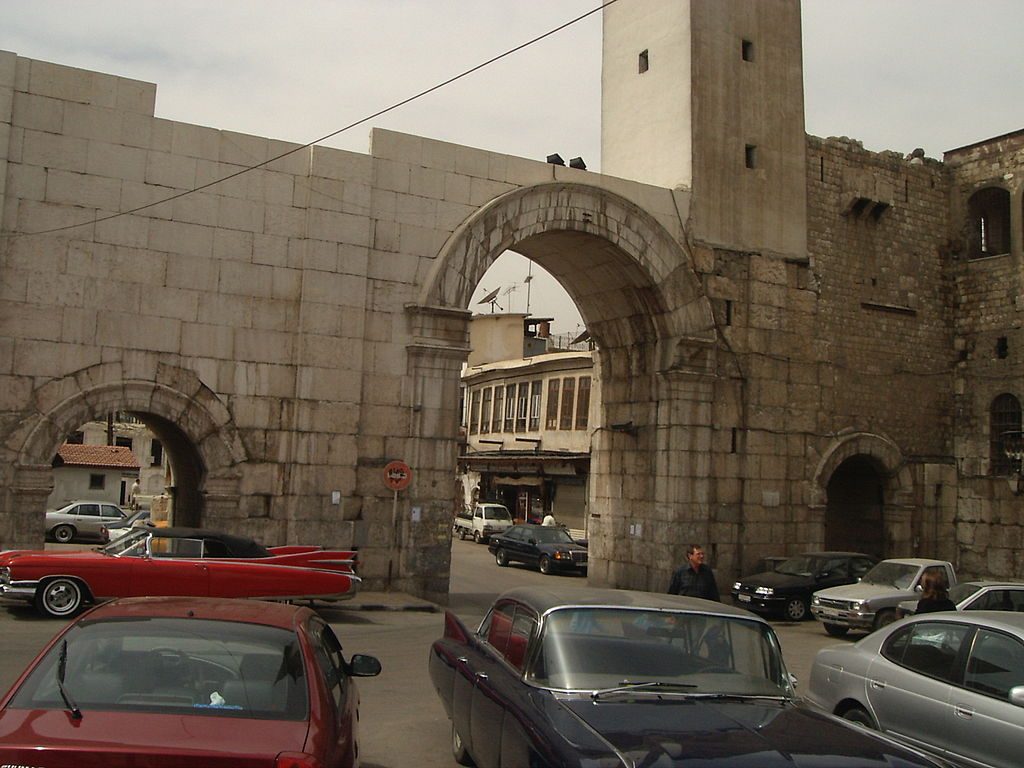 In September 2014, the city was full of hope, and the scent of jasmine filling the back alleys was refreshing. It was clear that public resilience to overcome the despair of war just kept growing.
A 2016 Reuters special report showed the return of nightlife after years of hibernation. During a recent phone call, a friend described how the ancient 'Straight Street' turns from a lively market into a packed pub district filled with bars and night clubs. Even with all the turmoil, there is an incomparable allure and distinctiveness to Damascus that's just unlike any other place in the world.
A city as ancient as history itself, Damascus was fought over by nearly every great historical power at one point or another. A lot of foreign contact and trade enriched the civilization, which makes it a melting pot of cultures, heritages, and religions.
Modern-day Damascus shows this through its architecture. In one city quarter the French were keen to enforce their city planning skills, hence the narrow streets, three-story residential blocks, and a small green park surrounded by restaurants and cafes. In other areas, there are high rise residential buildings and shopping malls, along wide streets filled with trees.
But the real gem of Damascus is the Old City.
Over 2000 years ago, not far from where I grew up, lived Ananias, an overlooked saint. As told in the bible's book of Acts, God said to Ananias "Get up and go to the street called Straight" urging him to meet Paul, baptize him, and give him his eyesight back. This holy city is where St. Paul first embarked on his mission to spread Christianity all over the world.
While strolling through the alleyways, the great mosque of the Umayyads appears over the small artisanal shops. On its left side stands the nearby Roman gate of Jupiter. This sacred spot has hosted an Aramaean temple, a Roman temple, and a cathedral, before getting its modern-day status as mosque in the 8th century. Its courtyard bursts with Islamic art dating back to the Caliphate era. Inside the large prayer hall lays the only surviving Christian monument: the tomb of John the Baptist.
I was lucky enough to grow up in an artistically decorated Damascene house which has been in our family for more than 300 years. Up until the war, the ground floor was open to tourists, and what makes it worth visiting is the interior and exterior: Ottoman and French infused architecture.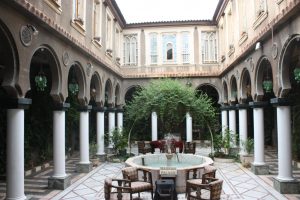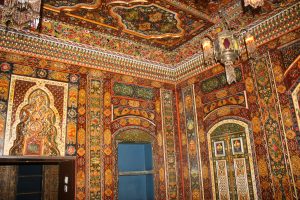 It wouldn't be an understatement to portray the marketplace in old Damascus as a labyrinth. Imagine walking near the covered old souk of Medhat Basha and inhaling the scent of spices. Small alleyways flank it on both sides with shops selling everything from handcrafted local artisanal specialties, perfumes and Syrian baklava to every single kind of candy imaginable.
Damascus is a phenomenal journey from the present all the way back to antiquity. Beside a Roman wall, ancient mosques and churches rub shoulders with each other. In Syria, there is an unbreakable bond between Islam and Christianity; it's been engraved into the culture. Be that as it may, nothing beats sitting in an outdoor pub beside the Eastern Gate, smoking shisha and drinking beer with good people.