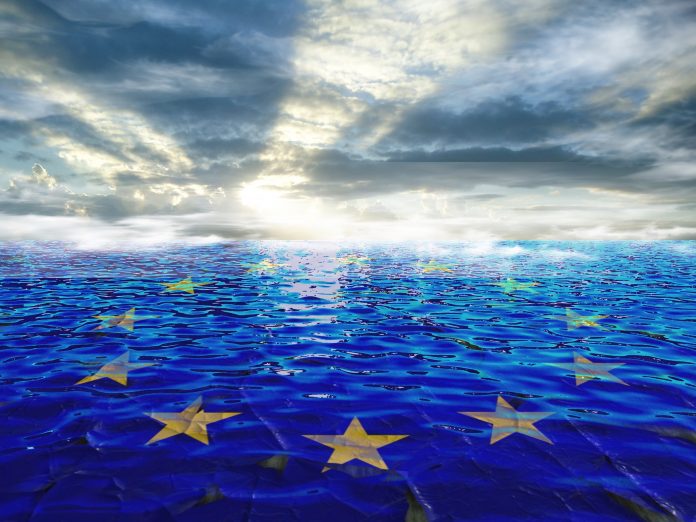 By: Julia Hütter (Guest Writer)
The western Mediterranean sea route, which begins in Morocco and leads migrants on their perilous journey to Spain, has recently reached new levels of prominence: According to UNHCR over 23,000 migrants arrived in the first half of 2018, an increase of 130 percent compared to the same period of 2017.
This rush on Spain can be explained by two re-enforcing phenomena. Firstly, there has been a change in EU responses to counter illegal migration across the central Mediterranean route. Secondly, certain advantages of using the western Mediterranean route attract migrants to depart from Morocco and arrive in Spain in search of a better life in Europe.
While the central Mediterranean route from Libya to Italy had previously been the most frequented sea route for reaching mainland Europe, the EU has imposed several measures that limit illegal migration with the intent of destroying human trafficking and smuggling networks. One example of such a measure is the strengthening of the European border and the coastguard, FRONTEX. Another such measure includes enlarging the mandate of Operation Sophia, a mission of the European joint operation EUNAVFOR that was named after a Somali baby girl who was born aboard a vessel in the central Mediterranean sea, that seeks to intercept and dispose of illegal trafficking vessels. The expansion of Operation Sophia includes training Libyan coast guards in order to address illegal migration and disrupt the business model of human smugglers and traffickers in the central Mediterranean.
In 2018, Operation Sophia's mandate was prolonged by a European Council decision until the end of March 2019. It therefore came as a shock to the EU member states that Germany recently announced its decision to suspend participation in Operation Sophia due to a decision by Italy's right-wing interior minister, Matteo Salvini, to prohibit rescued migrants from disembarking on Italian soil. The effects of the German withdrawal remain to be seen but the lack of cooperation among member states is a humiliation for the EU.
The approach of increased cooperation with the Libyan authorities is highly controversial as Libya, a country shaken by civil war, lacks a legitimate government and suffers from instability. It is one of the few countries that is a non-signatory state of the UN Geneva Convention on Refugees 1951, the most prominent and internationally recognized legal basis for asylum. Furthermore, given the high number of human rights violations that have been reported in Libya, by cooperating with the local authorities the EU risks complicity.
But the Council of the EU has also taken practical steps towards undermining illegal migration on the central Mediterranean route by introducing restrictions on the export and supply of inflatable boats and outboard motors to Libya, devices regularly used for human trafficking or smuggling purposes. The combination of efforts to discourage use of the central route have been relatively successful so far.
"Less search and rescue, Italy taking a harder political line and increased cooperation with Libya made it harder to use the central Mediterranean route and drive migrants to find alternatives," says Patrick Müller, resident professor for European Studies at the Diplomatic Academy of Vienna.
The increasing use of the western Mediterranean route can not only be explained with reference to increased EU presence on the central Mediterranean route but due to certain unique advantages it offers to migrants, who have reached peak numbers in Spain.
Put simply, geographic conditions make the western Mediterranean route more attractive: The Strait of Gibraltar, as the narrowest passage of the Mediterranean with a width of approximately 15 kilometers at its narrowest point, has witnessed the most arrivals by sea in the past few months. Many of them arrive on popular tourist beaches, like the Andalusian city of Cádiz. The vicinity to the European mainland is used by human smugglers as a lucrative business model: They transport migrants to Spain with strong jet skis and charge thousands of euros for a 30-minute ride.
Many try to make their way to the two Spanish enclaves of Melilla and Ceuta in Morocco, often perceived as a gateway to Spain, which under the socialist government of Prime Minister Sanchez has yet to impose measures as strict as Italy. The EU, however, is trying to prevent migrants from crossing its southernmost borders by paying both Spain and Morocco tens of millions of euros per year to guard their borders. Those migrants who do manage to surmount the walls or swim into the Spanish enclaves are sometimes stranded there as they are often not permitted access to asylum centers.
The balloon effect is clearly inevitable: By closing one migration route, another route will be opened. The European Union will ultimately have to find different, sustainable solutions in tackling illegal migration.