"I guess… let's start over", I said. Quickly after Mrs. Brigitta Blaha joined the Zoom call, the connection failed, leading to awkward silence and even more awkward laughter. In these times, it seems that we, students and professionals alike, are all living at the mercy of our internet connections.
In November 2020, Mrs. Blaha, an accomplished professional in the diplomatic field and a current board member of ClubDA, agreed to lend us her time. She is a former Head of Department in the Federal Ministry of European and International Affairs and has represented Austria in the United States, Thailand, Italy, Japan, Hong Kong Pakistan, and Afghanistan. Unfortunately, a few days before the interview was to take place, Viennese officials announced another lockdown. Neither Klara, Mrs. Blaha, nor I could predict when the restrictions would be lifted, leaving us only one option. And so, three determined women were united by a Zoom call.
Our alma mater also unites us. Mrs. Blaha was born and raised in Vienna. She studied law at the University of Vienna and after her doctorate, she pursued a postgraduate course at the Diplomatische Akademie Wien. At that time, the academy offered only one program, the Diplomlehrgang. Today, this course still exists at the Academy, along with the ETIA and MAIS programs. During her stay, there were only twenty students in the program. For this academic year, the DLG course consists of twenty-eight students. One of these DLG students, Klara Wuketich, helped me conduct the interview.
With a chuckle, Mrs. Blaha says, "I imagine it's quite a different environment to what you have today." Indeed, it is. Sure, we've had to abruptly adapt the curriculum to an online format. And yes, our opportunities to network with our fellow students have been constrained. But Mrs. Blaha revealed that there was no Tipsy Weasel during her stay at the academy.
A Sense of Adventure
After graduating from the Diplomatische Akademie, she took the foreign service exam, which remains a defining hurdle for graduates of the academy. "Where did you want to go?" asked Klara. "My preference was outside of Europe", said Mrs. Blaha. I noted the parallels between her sentiment and those of many of the academy's current Austrian students.
Students of international relations share a verve for adventure and a craving for something different. Of course, this trait is not limited to academic discipline. The drive to understand the foreign, however, sets us apart. "That is what makes it so attractive for young professionals". Klara affirms this claim, revealing her adventurous streak. "I love Austria, but there are so many other things going on in the world. There's so much more to see and to establish connections between Austria and other countries. I think it's very important to keep an open mind to see and understand other cultures and other political systems".
Mrs. Blaha passed the foreign service exam on her first attempt and received a posting in Washington. "I was a young diplomat at twenty-seven. Ronald Reagan was president at the time". "Did you meet him?" asked Klara. "I never met him personally but, I've been in the oval office. There was a ceremony when Rudolf Sallinger, the president of the Austrian Chamber of Commerce at that time, gifted the president a Lipizzane". To this, Klara exclaimed, "Oh! a Lipizzaner!" "Umm, can someone explain what a 'Lippsina' is to the non-Austrian?" I asked. I learned that the gift was, in fact, a horse. A Lipizzaner is a horse bred by the Habsburg monarchy, known for their muscular bodies and white fur. "Well, the president really liked the gift, I think, but      in the end, he couldn't ride the horse often. He was quite busy, so the press secretary got to enjoy the gift more."
Life as a Transplant
After her posting in Washington, Mrs. Blaha received other assignments, including Tokyo, Bangkok, and Rome. Diplomatic assignments last for three to four years. Even for the adventurous, leaving a place you tried best to make home, undoubtedly tastes bittersweet. "One challenge, especially if you have a family, [is that] leaving is always difficult. My boys, when they were small, cried a lot when we had to leave. I told them it would be sadder to leave, and nobody would cry. The fact that people cried means that you made friendships, that you left something in that place, and you also take something with you". For diplomats, these goodbyes to some extent become routine. "You gain some experience. You know how to organise yourself quickly and to establish yourself".
In this way, diplomats resemble transplants, a foreign addition to an established community. Yet somehow, they must find a way to not only integrate but also become essential members of that body. Accomplishing this feat demands particular skills. "To be effective in the position, I would say it is critical to have good judgment of people and situations. Of course, you need leadership skills and high integrity. You must be able to communicate effectively in other languages. Write well and quickly. We all know the system of same-day reporting, it has to be very concise and with attention to detail in what you write. You should also be an effective negotiator". Klara asked for advice specifically for female negotiators. "With negotiations, you should be professional and well-informed. You have to know your boundaries, how far you can go, and also be mindful of hidden agendas". This advice, she admitted, applied equally to men. "I couldn't think of anything in particular that a woman should be aware of. I never had the impression that it really made a difference. I just always felt if the situation didn't go well for me, it's not because I'm a woman but because it's me".
According to Mrs. Blaha, however, mere curiosity can take a young diplomat a long way. "I don't imply to be nosy. But be curious. Wanting to know about a place, about other cultures, about other people is good. I think you need a certain passion for this profession". On the topic of underrated skills, she believes knowledge of history remains essential to the job. "You should know the history of your own country and the place you go. Many conflict situations go way back, and if you understand how it came about, you may understand it better. If you are in a position to contribute to a solution, it might help you. It just gives you a better dimension. You may know what other people before you have already tried and what has or hasn't worked".
Not a Replacement but a Supplement
Still, the second half of "international relations" should not be neglected. "If you are not a social person and prefer to sit behind your desk, then the diplomatic life is not made for you. Our profession is based on personal contact with people, networking, bringing them together. In the present situation, all this is not possible or very limited, and I find this very difficult". The pandemic brought to the fore a discussion that was already present in diplomatic circles—the onset of social media.
Of course, knowledge management becomes the predominant consideration. "We all have too much information—too many sources, whether it's the newspapers, radio or TV stations or social media. So, I think it's becoming more and more important to see what are trusted sources and what is 'fake news'". Without question, all people living in the 21st century confront these decisions. Even choosing what to share on our platforms requires some strategy. For professionals tasked to promote their countries' policies and events, these considerations bear more weight. Unsurprisingly, foreign ministries insist on rigorous media training and encourage diplomats to use Twitter.
"We know what power it holds. Anybody can read Twitter messages, and anybody can interpret it the way they want to". During her most recent posting, she grappled with these decisions. "In Pakistan, we were reluctant sometimes to put out information because you never know how people will receive it. You don't know your audience. And, it is, therefore, difficult to decide what you can say and how and what better not to say". For private firms and even private persons, mastering social media can prove lucrative or simply professionally advantageous. Online success hinges on determining your intended audience and understanding them well. These two factors will allow you to create a compelling image and narrative—a difficult task for foreign ministries considering their vast audience.
Yet contact does not guarantee a connection. And a diplomat's job transcends simple contact. It involves genuine connection. Here Mrs. Blaha clearly states her view: social media cannot replace the foundation of diplomatic relations but merely supplement it.
Finding Balance
For most, maintaining an image is limited to the public sphere, and thus reconciling your public and private self is an easier task. Owing to her profession, Mrs. Blaha has spent most of her life negotiating between her private and public identity.
She confessed that it depends on the place. "In Washington, I could blend into society. In other countries, people will pay more attention to the fact that you are a diplomat. You are treated very differently. On my last posting, as an ambassador [Pakistan], I had to be more mindful of my position, what I do, and what I say because I had a different responsibility and obviously there was also a different security situation". This wariness springs from her function. As a diplomat, she is an extension of her country, bearing responsibility for Austria's image and responsibility for her staff. Regardless of the assigned country or security situation, she always needed to take care. "You're more exposed as an ambassador, and you cannot behave like you're a private person. You have a certain responsibility; you represent your country at the highest level; you have a responsibility for your staff. In a certain way, you have to be also careful with relationships and friendships. Sometimes people may take advantage of being close to you. These things you will have to keep in mind [which] can also be a limitation". And that's the rub. While success in her position hinges on networking, it could also undermine her effectiveness.
Mrs. Blaha's balancing act was not limited to her relationships with other people. Her career has also compelled her to balance her responsibilities with her personal views. We asked Mrs. Blaha if she has ever had to enact a policy contradicting her beliefs. "My last posting was Pakistan. It was a country of migratory risk. In 2015, we had a large number of Pakistanis asking for asylum in Austria and a lot of illegal migrants. So, we introduced a very strict visa policy. And of course, I always respected and followed all the rules, but I think there are two ways of approaching it. You can either look at these applications in a positive way and ask: can I grant this visa? Or you can search for reasons not to grant a visa. Austria's official policy has become the second. Visa officers should look at these applications with the idea: can I deny the visa? And that was not the approach I personally would have chosen. That was not always easy".
Life-long Learning
Mrs. Brigitta Blaha's career can function as a blueprint for most students of the Diplomatic Academy. She studied hard and built a strong foundation for her future. She passed a strict selection process, proving not only her capability but her exceptionalism. She continued to improve her skills to the benefit of her country. Indeed, many students of diplomacy dream and plan for this kind of life.
In the interview, we asked how steep the learning curve is for each new posting. In this career, she admits, "even after university, the learning doesn't stop. You cannot expect to know everything. We are all in life-long learning process. That is the great excitement of this profession". That is the beauty of a life in diplomacy—     it will always leave you wanting more.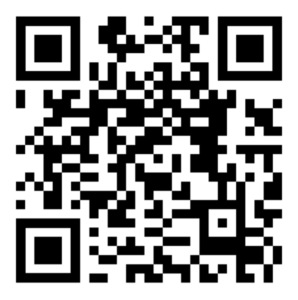 "Mrs. Brigitta Blaha was recently involved in DASICON as a panel speaker. As a board member of ClubDA, she always welcomes new interactions with students and has always been happy to support student-led initiatives at the DA. Check out the QR code for more information concerning ClubDA."
Edited by James Butler. The pictures are provided by Mrs. Blaha herself.